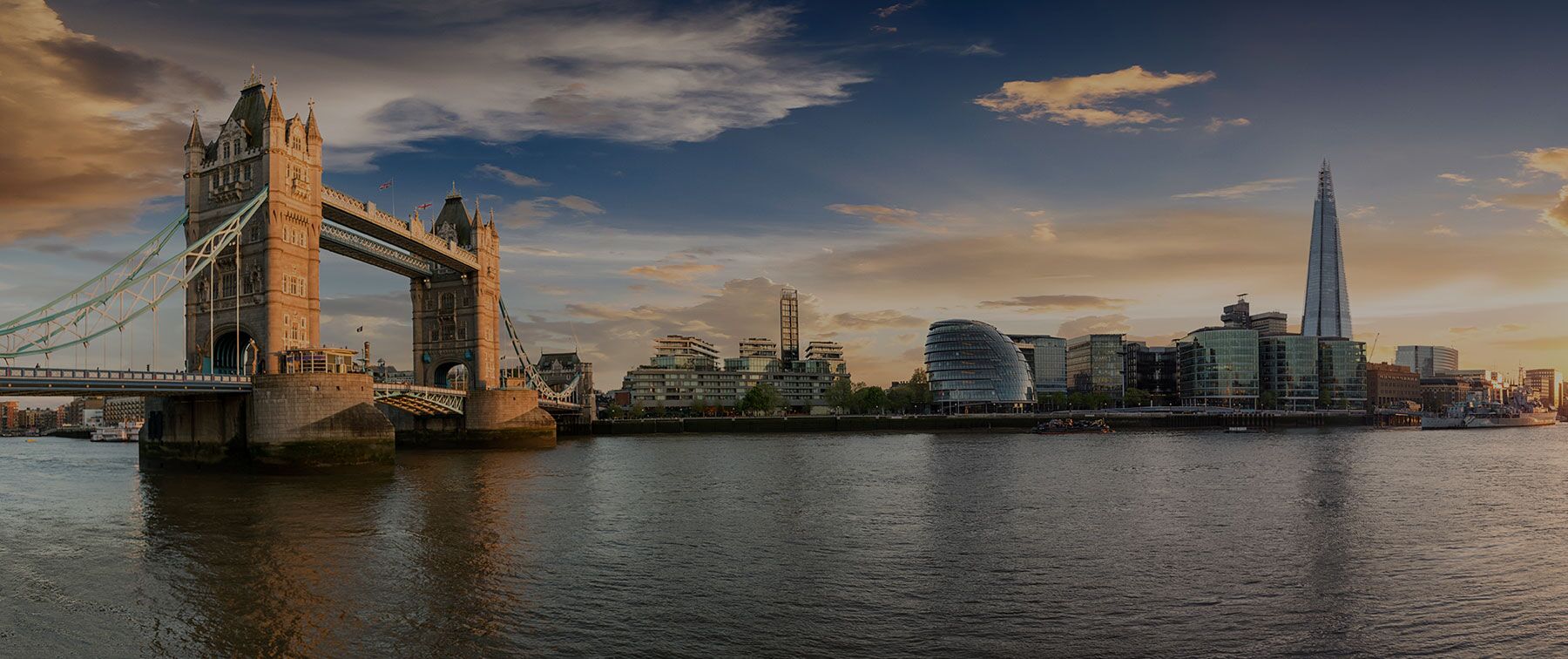 Thames Flood Restoration
The Thames Flood Restoration service is divided into two sections: Water Damage Restoration and Building
Refurbishment. Our overall aim is to ensure our customers complete satisfaction with the end results.
020 3404 5116
Water Damage Restoration and Repair London
Thames Flood Restoration is an emergency flood and water damage repair company operating in London and the South East of England.
If you have a property which has been affected by flood water or foul water we act quickly and decisively to remove standing water, dehumidify, dry and sanitize affected areas, and restore the property to its original pre-damage condition.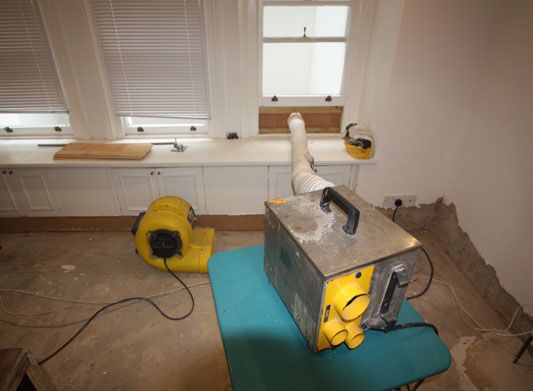 The team consists of skilled professional engineers, builders and cleaning personnel who have years of experience working with water damaged properties. Thames Flood Restoration employs the most advanced water removal, dehumidifying and drying equipment in the restoration process, and we have skilled contractors who can rebuild and refurbish any damaged areas of your property.
Benefits of Hiring Flood Restoration Company
Sometimes the source of flooding can be obvious: the result of extreme weather conditions or a burst pipe. The reconstruction teams work to rectify the damage and prevent further leakage and resolve attending structural and aesthetic issues.
Book Flood Restoration Now
Thames Flood Restoration offers competitive prices on all water damage restoration work, and all our services are fully guaranteed. The surveyors and service personnel are committed to providing quality support, and we are accustomed to working with the insurance industry. The staff will assist you with any insurance claims you may be required to undertake. If you are looking for builders in London visit our partner Right Build Group.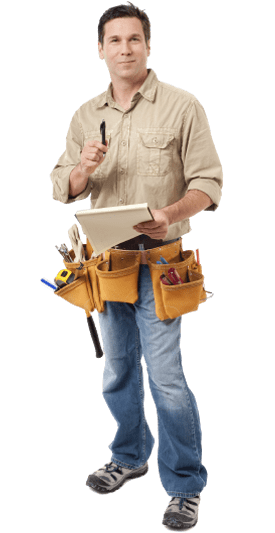 In Summary
Thames Water Damage Limited is an emergency flood damage company operating in London and the South East of England.
Whenever a building be it a home, an office or a school is damaged by flood water or foul water we are available to remove the water, dry out and sanitize the building and restore it to the condition it was in before the damage. We test for contamination which is particularly important in the case of damage by foul water. We remove property away for safe storage.
The team consists of skilled professionals who have years of experience. We have modern pumping and drying equipment. We also have skilled builders who can rebuild damaged parts of the building. We offer competitive and fair prices and we keep all our promises. We are used to dealing with the insurance industry and will help with any claim our customers may make.
We aim to remove the stress and anxiety from our customers and to sort everything out as quickly as humanly possible. You can contact us by calling 020 3404 5116.
What to Do in Case of Flooding?
In Case Of Flooding
Never touch sources of electricity while standing in flood water.
Don't use flood water for anything because it may contain chemicals and animal waste.
If there is a need to walk in flood water use a stick to examine if the floor is fine and there are no sharp objects you may walk into.
Avoid walking in moving water. 6 inches of moving water are enough to make you fall.
Don't drive your car. The roads may be weakened and collapse under the weight of the car.
Also, there might be a downed trees and power lines. In case of emergency call 999.
Once the flooding is over, do not try to unblock the drains yourself.
If Your Home Is Insured
Contact your insurance company. They will send a loss adjuster to look around your property. Then they will tell you what repairs are needed and is policy covered.
While you wait for the loss adjuster, make a list of the damages. It is recommended to take pictures as well. A cheap camera will work. Also, do not remove any items from the property.
If you rent the property, call the landlord immediately.
The costs of drying out, repairing and restoring the property and its fittings are covered by the building insurance. They also cover the cost of the removal of the debris, fees and other charges which are a result of the flooding.
Keep copies of all the letters and emails you receive from the insurance company.
Building insurances also cover the costs of the alternative accommodation. Often, to make the building habitable again takes a few weeks, even months.
The repair of the damaged furniture, equipment and other belongings are usually covered by the contents insurance.
If there is a need to get urgent work done in order to reduce the risk or to prevent further damage, always keep the receipts and claim back the outlay.
Contact a company to do the water removal and the drying process at your home. Your insurance company will arrange the details via the loss adjuster.
If Your Home Is Uninsured
If you haven't obtained a cover by an insurance company, you can contact other specialists. Insurance brokers for example are able to negotiate with insurance companies. They can arrange the insurance companies to cover more specific and major cases.
In case you have decided to take care of the repair on your own, the first thing you need to do is to contact a company to remove the water and dry out the place. You can do it yourself but it will take you a lot of time and effort.
Get quotes from as many flood repair companies as possible. It is important to compare the prices before the actual booking.
You can get help from your local CAB(Citizens Advice Bureau). An experienced adviser will be able to help you with information about who to get in touch with in order to receive help after a flooding.
You can also seek help from the government for both home and business owners who are hit by floods. There is a 5,000 "repair and renew" grand for all the affected home and business owners. For details on how to apply for the grant, visit www.gov.uk.
There is a £10 million fund for the farmers as well. If you own fields and they are water-logged, you can contact the government to restore them as quick as possible.
After a flooding always contact your local authority to find out what help they provide and how to apply for it. You may be able to get a payment for essential items you need. Also, they are responsible to provide a temporary accommodation for you and your family until you find a place to stay at.
Some banks provide interest-free loans for people affected by floods. Check your banks' website for information on what is available.
Thames Flood Restoration is a reliable company providing water damage restoration, water extraction, water damage cleaning and any kind of service you may need after a flooding in your property. Check our services page to find out how we can help you to get your home in its initial condition as soon as possible. You can call us on 020 3404 5116 or fill our Booking form above.
Would you like to speak to one of our financial advisers over the phone? Just submit your details and we'll be in touch shortly. You can also email us if you would prefer
We were having a problem with our humidifier and water in our basement - our furnace is installed in a very tiny spot! The guy that installed our furnace said we needed a plumber to come in and put another floor drain in so the furnace and humidifier could properly drain. I've contacted a few companies but none of them sound like they understand my problem. I'm happy your guys did. Problem is solved now and we never have to worry about water in the basement again.
The dispatch guy was genuinely helpful about my emergency problem. The shut off valve was leaking and it flooded my entire floor. They've send two gentlemens to fix those valves a few hours after I called and it was Saturday. I'm really overjoyed about the fast response. Would recommend this company.
We had major flooding due to a burst pipe and the carpets and hard wood floors got damaged. Thankfully the insurance claim paid off and Thames Flood Restoration took care of all the water damage perfectly!
Thames Flood Restoration dealt with all the water damage and helped me work out the details with the claims to the home insurance company. I'm glad I chose them. Would recommend that company.
I had problems dealing with the insurance company, after my basement got flooded from a broken pipe. Thanks to Thames Flood Restoration, my problems are solved now. I'm really happy with the services they provided. Great company!
When I first entered my home after the flood, I was shocked by the amount of water in it. I was most scared of the water damaging the few items that were not ruined yet. I am happy I booked Thames Flood Restoration to take care of it. The team worked quickly and they saved my home. Thank you!
I have always thought a flood is the worst thing that can happen to me. Surprisingly, my home was completely restored in less than a month. I am so glad I left you to deal with the disaster I lived through. I cannot even imagine to take care of it all by myself! Now my home is completely dry.
Watching all my furniture and carpets in water was horrible. I chose Thames Flood Restoration and I was impressed! They did the job beyond my expectations! My home is now in its best condition. Thank you!
My hardwood floor was just installed when my house flooded. I was devastated by the thought I will have to replace it with a new one. My brother told me about Thames Flood Restoration and I decided to try them out. At the end, replacing the hardwood floor was not necessary at all! That was exactly what I needed! Thank you so much!
After the flood I needed someone to dry out the floors of the first floor of my home and remove the unpleasant smell of the house. A friend of mine recommended Thames Flood Restoration and I decided to book them. This was the best decision I made during the last few months! My home is dry and I've forgotten what a bad odor is. I definitely recommend them.
After the flood I went trough, my home was in a really bad condition. You could feel the odor right after you enter, the floor was soaked and there was mold on the walls. I found your service and I am so grateful you took care of my home! I don't regret I booked you and I will recommend your service to all my friends.
Central London
East London
North London
North West London
West London
South West London
South East London
KT, TW, BR, DA Areas
Central London
East London
North London
North West London
West London
South West London
South East London
KT, TW, BR, DA Areas