Structural Drying Services London
Like water extraction, structural drying is an integral part of the water damage repair and restoration process. The structural drying process isolates and removes excess water using a combination of thermal imaging technology, dehumidification and increased air movement provided by industrial drying fans. It aids in cleaning mold and removing moisture from the following areas: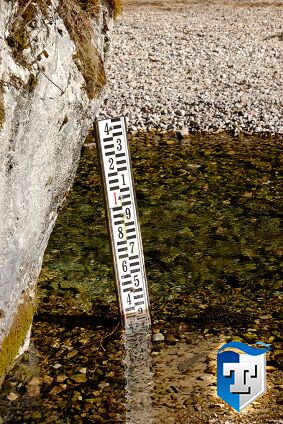 Drywall
Plaster Walls
Insulation
Wood & Metal Studs
Hardwood Floors
Concrete Block
Electrical Components
Inhibiting Mould & Mildew Growth
Preserving Unaffected Areas
Structural Drying lessens moisture levels in the immediate environment as well as in the structure itself, preventing mould and bacteria from developing and minimizing potential damage to computers, electrical operating systems and building utilities.
In cases where rising dampness has occurred, intensive structural drying should be accompanied by a thorough damp-proof course. This will properly waterproof areas which have previously been affected by water damage, and prevent the problem from occurring again in the future. A damp-proof course involves the insertion of damp resistant breathable plastic sheets at strategic structural points to prevent any latent water or evaporated moisture from re-entering your property.
We were having a problem with our humidifier and water in our basement - our furnace is installed in a very tiny spot! The guy that installed our furnace said we needed a plumber to come in and put another floor drain in so the furnace and humidifier could properly drain. I've contacted a few companies but none of them sound like they understand my problem. I'm happy your guys did. Problem is solved now and we never have to worry about water in the basement again.
The dispatch guy was genuinely helpful about my emergency problem. The shut off valve was leaking and it flooded my entire floor. They've send two gentlemens to fix those valves a few hours after I called and it was Saturday. I'm really overjoyed about the fast response. Would recommend this company.
We had major flooding due to a burst pipe and the carpets and hard wood floors got damaged. Thankfully the insurance claim paid off and Thames Flood Restoration took care of all the water damage perfectly!
Thames Flood Restoration dealt with all the water damage and helped me work out the details with the claims to the home insurance company. I'm glad I chose them. Would recommend that company.
I had problems dealing with the insurance company, after my basement got flooded from a broken pipe. Thanks to Thames Flood Restoration, my problems are solved now. I'm really happy with the services they provided. Great company!
When I first entered my home after the flood, I was shocked by the amount of water in it. I was most scared of the water damaging the few items that were not ruined yet. I am happy I booked Thames Flood Restoration to take care of it. The team worked quickly and they saved my home. Thank you!
I have always thought a flood is the worst thing that can happen to me. Surprisingly, my home was completely restored in less than a month. I am so glad I left you to deal with the disaster I lived through. I cannot even imagine to take care of it all by myself! Now my home is completely dry.
Watching all my furniture and carpets in water was horrible. I chose Thames Flood Restoration and I was impressed! They did the job beyond my expectations! My home is now in its best condition. Thank you!
My hardwood floor was just installed when my house flooded. I was devastated by the thought I will have to replace it with a new one. My brother told me about Thames Flood Restoration and I decided to try them out. At the end, replacing the hardwood floor was not necessary at all! That was exactly what I needed! Thank you so much!
After the flood I needed someone to dry out the floors of the first floor of my home and remove the unpleasant smell of the house. A friend of mine recommended Thames Flood Restoration and I decided to book them. This was the best decision I made during the last few months! My home is dry and I've forgotten what a bad odor is. I definitely recommend them.
After the flood I went trough, my home was in a really bad condition. You could feel the odor right after you enter, the floor was soaked and there was mold on the walls. I found your service and I am so grateful you took care of my home! I don't regret I booked you and I will recommend your service to all my friends.